BioScope's maps
The assurance of an additional pair of eyes.
Gain better insight into crop growth. Make substantiated decisions. Improve your farming.
The BioScope information maps are based on up-to-date satellite images. These satellite images are screened for cloud coverage and quality, with excellent calibration. This makes our images comparable in the time sequence. Our maps are issued frequently and are available within 24 hours of recording.
The added value of BioScope
With the BioScope maps, you can gain more insight into the crop by identifying soil zones and scouting for stunted or rapid growth. This way, you can easily make well informed decisions to optimise your production.
Technology is primarily a human endeavour. Our advisers have a great deal of knowledge and experience and will be happy to help you!
Checked for atmospheric disturbance
Support and advice on use
Combine the advantages of satellite and drone.
Only BioScope gives you the optimal combination of geodata via satellite and drone. An additional module allows you to supplement the satellite images with drone images, so that you are assured of up-to-date crop and soil maps at all times. No difference can be seen in your application.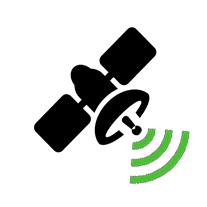 Satellite
Over the past few years, the number of satellites with usable sensors has increased significantly, making more and more images available. BioScope has signed supply agreements with a number of relevant satellite companies.
Drones
When clouds prevent aerial shots for too long, drones can be used. This combination provides security at an affordable price. In addition to the basic package, drone images are used on request at a surcharge in line with the market.
BioScope is available as an app on: